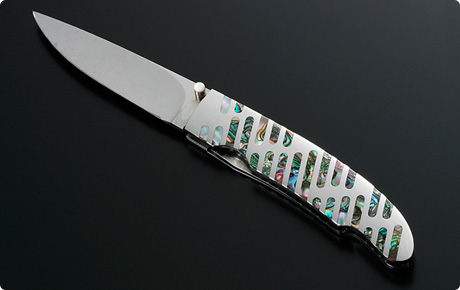 Blade Material : Cowry-Y Steel
Handle : Abalone - Integral stainless steel frame
Liners : Stainless Steel
Size : Overall 160mm / Blade 70mm
Price : JPY ¥85,000
Polished 316 stainless steel handle with abalone inlays. Mother of pearl inlayed thumb stud. Polished blade of stainless steel. Smooth opening liner lock. Nickel silver polished pins.