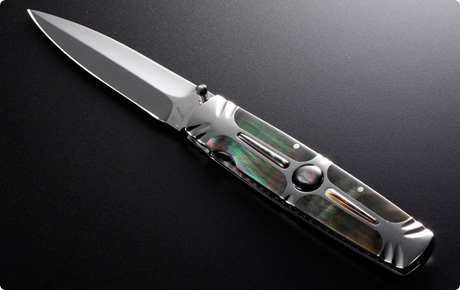 Blade Material : Cowry-Y Steel
Handle : Black Lip Mother of Pearl in four sections. Integral stainless steel frame
Liners : Stainless Steel
Size :
Price : JPY ¥250,000
It has a polished/fluted stainless steel and black pearl sections. Black lip mother of pearl inlayed thumb stud. The spacer is inlaid with black lip mother of pearl sections. Polished dagger blade of stainless steel. Smooth opening liner lock. Stainless steel polished pins.